Imprint
This website is run by:
SOMEO GmbH
Feinbergweg 3, 61440 Oberursel, Germany
Tel.: +49 172 3626942
E-Mail: info@visionwall.gallery 
Commercial Registry: Amtsgericht Bad Homburg vor der Höhe
Commercial Registry Number: HRB 13994 
VAT ID Number: DE247591820
Managing directors: Dennis Schneider and Julia Metje
Responsible party as defined in section 55, paragraph 2 of the RStV: Dennis Schneider, SOMEO GmbH, Feinbergweg 3, 61440 Oberursel
Copyrights
© Copyright 2018 SOMEO GmbH. All rights reserved. © for all images rests with the named artists; use of VisionWall on the basis of contractual agreement. © for all texts rests with named authors. No part of the VisionWall Website may be reproduced, duplicated, distributed or published in any other form, either digitally or analog.
Icons made by:
Designed by Freepik
Brands
VisionWall is a registered trademark of SOMEO UG(haftungsbeschränkt). All other brands not belonging to SOMEO UG(haftungsbeschränkt) and appearing on this website are the property of the respective right holders.
Disclaimer
SOMEO GmbH accepts no liability for unsolicited photos or other materials. SOMEO GmbH accepts no responsibility for the content of external links and external contents. We reserve the right to price increases, prior sales, errors and typing errors.
Alternative Dispute Resolution
The EU Commission has created a platform for resolving online disputes out of court. It gives consumers the opportunity to resolve disputes relating to their online orders without court action. The dispute resolution platform can be found under the external link: https://ec.europa.eu/consumers/odr/.
We will endeavor to resolve differences of opinion arising from our contract, and to come to a mutual agreement. Beyond that, we are not obligated to participate in a mediation procedure and are unfortunately unable to offer such a procedure.
This legal info also applies to the Facebook page: www.facebook.com/pages/
General terms and Conditions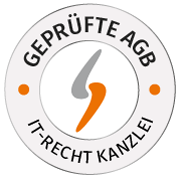 Mitglied der Initiative "Fairness im Handel".
Informationen zur Initiative: https://www.fairness-im-handel.de